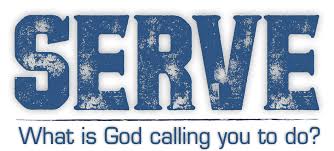 Choose Which Ministry You can Help
Castle Church – We need handymen & women to volunteer to work on the church property from simple things like mowing the lawn to painting and repairing. Email: info@ChristCastle.org About: www.ChristCastle.org                                 
Templar Talk Radio – Templars talking about what matters 24×7 Listen: http://Templar.radio
Contact: TemplarTalkRadio@gmail.com
Admin:: Richard Ainsworth
Need: We need members to do Christian Talk Shows. They can either do it live or you can record them on your pc and just send them to me. Recorded works best as we can play it over again at a later time. Recorded also affords the speaker to make edits or redo's for mistakes. Broadcast plan I bought allows us to have "unlimited" usage and "no limit" on the number of listeners as well. http://station.voscast.com/5d508c2cb81ab/
Operation Reviving Hope Admin: Dr. Charles Lyons
Email: WriteLyons@gmail.com
http://www.theknightstemplar.org/ptsd/
Needs: Operation Reviving Hope Needs Templars to volunteer: ORH Messengers – Templars who will volunteer to faithfully send messages of encouragement to our membership on a weekly basis. It is far too easy for people dealing with PTSD to feel forgotten and isolated. Would love to have several people step and accept this responsibility. ORH Speakers – Would like to have people who would be willing to share their stories at our Round Table. Speakers should either be recovering from PTSD or you may be a family member or friend of someone who is walking through this. The story of family and friends also needs to be heard and shared. ORH Comforters – Perhaps you are a Templar who is also a qualified Licensed Professional Counselor who would make yourself available to help guide someone who needs some direction. We are not looking for you to take someone on as a counselor. We are asking you to be available to provide brief answers that come up by those with PTSD or their families who simply need direction through the system of mental health programs or support that can seem overwhelming at times.

Armor 1st Responders – Visit: https://www.facebook.com/groups/armor.osmtj/ Email: Lovatfrazer@outlook.com Need: We need volunteers who want to train as 1st Responders and deploy to disaster sites. ARMOR stands for: "Active Response & Monitoring for Our Redeemer." ARMOR is for training 1st Responders and launching them into locations for disaster relief. Our mission is to come to the aid of anyone in need due to a natural or man-made disaster. Directors
Templar Relic Exhibit – Special Templar Exhibit on the 1st floor of the Social Hall at Castle Church, 9 Granite Ave, Canaan, CT. Need: We need Templar related relics and exhibits for display.
Round Table Discussion – Every Thursday night at 9pm EST/6pm PST, we have a joint USA/Canada Templar Discussion with a speaker. Needs: We need you to be our speaker in a future week! If you'd like to share a Bible study, what God is teaching you, or your favorite Templar history topic at a future Friday night Round Table, please Email: info@OSMTJ.net Please join us this coming Thursday to voice chat with Templars Every Thursday. To participate, download this for free: http://www.teamspeak.com/?page=downloads Team speak IP address: vs20.tserverhq.com:port=9455 Use the "nnDnn" password to enter the Foyer (default room when you login to our server).
Templar Academy – Teaching two levels of Templar training to new and intermediate members. Visit: http://ktoa.org/templaracademy/
Admin: Trey Emery
Email: trey003@protonmail.com

Oxford Institute – Offering degrees in Theology and Christian Counseling.
Contact: info@Oxford.org ADMINS: Dr. Charles Lyons, Professor Paul Vasquez, Board Member Clarence Swartz, Board Member Bryant Jones.   Need: We need Professors and Assistants to teach courses in Theology and Christian Counseling.
Templar Knights Music – Christian Templar music and chants 24×7.
Contact: texmexric50@gmail.com Admin: Ricky Trujillo Listen:


Templar Knights Music



CROSS Church Security – which stands for "Christian Response Operation for Safety & Security." We train members and provide security to Churches. Visit: https://www.facebook.com/groups/CROSS.Church.Safety/ Need: We need people from each priory who can present the program to churches in their areas. They should have a background in security, law enforcement, military, or federal agent. They need to be comfortable talking in groups of any size. Some will be small churches and some will be regional church bodies. Admin: Alan Scarlett To join, Email: HolyCrossPrioryOSMTJ@aol.com
Templar Net – Become part of a network of licensed ham radio operators spanning the USA. Visit: www.facebook.com/groups/TemplarNetwork/ About: Our purpose is to create an alternative framework that can also be leveraged to serve our Priories, the OSMTJ, and our local communities during times of emergency entailing the loss of communication or power infrastructure due to natural or human-caused disasters. When all else fails – ham radio gets through. Admin: Ray Spreier. To join, Email: kg7av@outlook.com
Templar Shop – Buy your favorite Templar Gear. Visit: https://echristian.net/ Admin: Alan Scarlett Need: Templar Shop needs Creative design people. Graphic artists who can develop original designs. Please join the Shop Team by Email: HolyCrossPrioryOSMTJ@aol.com
Templar Banner News- Newspaper about the USA Grand Priory, about Christianity in America, and Christendom around the world. Visit: www.TemplarBanner.com Editor-In-Chief: Mark Malcolm Need: We need Journalists from every Priory to write stories about their Priory or about Christians around the world.
Camp Grail Quest – One week each year summer camp for teen boys. Visit: https://www.facebook.com/groups/Grail     Admin: Timothy Woods. Email: wwwoodsw@earthlink.net Need: We need a spark plug person to get this camp legal paperwork started as it's only in the "dream" state. We need camp counselors especially if you have experience with the Boy Scouts which this is patterned after.
Chaplain Corps – Ordained Ministers may apply to join our team of amazing Chaplains that minister to our ever growing community. Visit: www.facebook.com/groups/Chaplain.Corps Admin: Caesar Johnson
The Joan of Arc Dame's Preceptory is just for women Visit: www.facebook.com/groups/St.Joan/ Admin: Rene Nordio & Ruby Beloz Need: We would happily welcome more women to join! About: This group shall serve to uplift and edify the women members of our Order. You are encouraged to share posts on the page that align with the same guidelines as the OSMTJ National Group page. May God bless us all as we each move through our own journey with His guiding hand and ever-present love upon us.