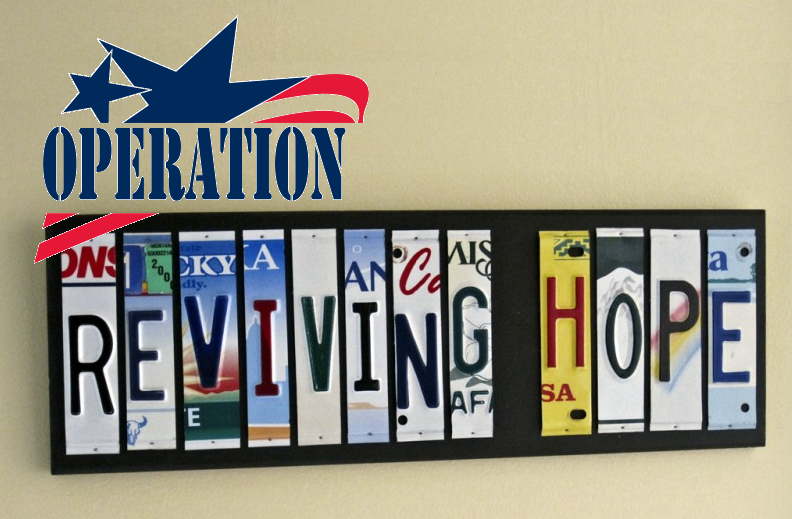 Operation Reviving Hope
"Every day in the United States, 22 veterans succumb to suicide — losing their personal battle to invisible wounds of war." –Sen. Blumenthal, news release, Jan. 13, 2015
We are pleased to introduce our new Ministry, "OPERATION REVIVING HOPE."
"Operation Reviving Hope" is a Christian Support Group for those suffering from PTSD & similar mental anguish related to service to our nation. It is specifically aimed at military personnel, former military, law enforcement, or former law enforcement. It can never replace counseling which is highly recommended.
Interested in joining or helping? Please contact our amazing Chaplain Director, Dr. Rev. Charles Lyons at the following email: WriteLyons@gmail.com
Dr. Rev. Lyons served 10 years in the Navy and 7 years in law enforcement. He has a Doctorate in Theology, Th.D. and Doctor of Psychology, Ph,D. He currently is an Ordained Minister at a mega-church, Christian Counselor, and runs a Prayer Intercession Line.
Join the Support group today. After clicking the below link, choose "Join" and Chaplain Charles will review your request: https://www.facebook.com/groups/reviving.hope
Download Teamspeak for free: http://www.teamspeak.com/?page=downloads Our Team speak IP address is: vs20.tserverhq.com:port=9455
Use the "nnDnn" password to enter the Foyer (default room when you login to our TeamSpeak server.